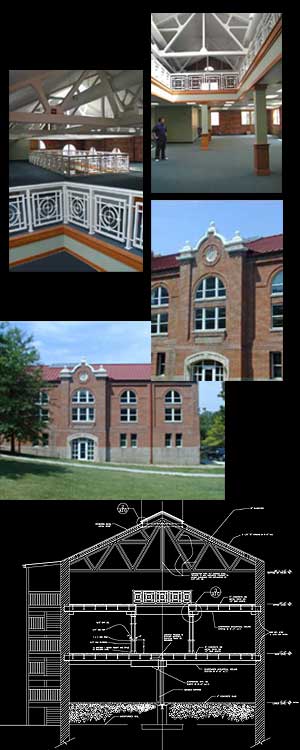 kemper library
kemper military school & college
A new three story library and classroom building converted from an old auditorium and armory building. The historic brick structure was stripped down to the existing masonry walls and steel roof trusses. A foundation structure was designed and constructed prior to the erection of a new steel structural system and concrete floor system.
The building exterior was cleaned, tuck pointed and a new roof and windows were installed. A central HVAC system was installed along with new interior finishes that are both wear-resistant and complimmentary to a learning environment. The building was designed to accommodate growth of the school and serve as the academic hub of the campus while blending and preserving the historic campus that dates back to the 1830's.